Christine Baker (B.A. Hons, MSc Organizational Behavior) is the Founder and CEO of Requisite Development. She coaches mid-level and senior executives to boost their capabilities and confidence to excel as leaders. Christine helps them to gain fresh insights into their role, how they think about themselves, their work, their teams and their organization, and how to apply these insights in practical ways to enhance their leadership effectiveness. Christine's pragmatic and supportive approach is informed by many years of experience across a range of business sectors and national cultures. Her clients describe working with Christine as 'a mental breakthrough' and 'being rebuilt from the inside out'.
Part of Christine's portfolio of client services includes the 'Leadership by Levels' Development Program which prepares mid-level and senior executives for the major transition in work complexity they will face when promoted to roles at higher organizational levels. This program enables participants to 'hit the ground running' once they have moved to their new role, and focuses particularly on how they need to upgrade their thinking capability to cope with greater complexity.
Based in the UK, Christine also serves clients in continental Europe where she has completed numerous projects in leadership development and talent management.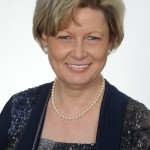 Iva Vurdelja, PhD, is a Principal of Requisite Development LLC. As a leadership and change consultant and a cognitive developmental coach, she works specifically with senior executive teams in enabling more effective strategy execution, change management, leadership and talent development. Iva's powerful approach strengthens leaders' and organizational capabilities through transformational learning and meta-systemic thinking. She presents new ways for executives, managers, and consultants to reflect on who they are as leaders, how they relate to and impact others, and how to challenge their organization to reach new levels of excellence. Her clients become dedicated to more effective leadership through personal and professional transformation. Clients report feeling that they have expanded their thinking to new dimensions, leading to a greater capacity to manage complexity, embrace challenges and improve relationships with their teams.
Iva's flagship coaching program, 'Thinking through Change' takes a 'whole-person-in-role' approach to leadership development using the Dialectical Thought-Form Framework as a guide for senior executives to become deeper thinkers and experience transformational change on a personal as well as professional level.
Prior to founding Requisite Development LLC, Iva has over 25 years' experience in strategy execution, change management and leadership development in both Fortune 50 and not-for-profit organizations. She also holds a PhD in Leadership and Change, an MSc in Organizational Development, a BA in Business and is a Master certified developmental coach. She is based in Chicago but travels extensively to serve her clients.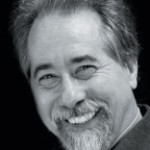 Doug Stuart, PhD, is an independent consultant and coach in the area of global leadership. Doug's passion is developing the global mindset for effective interaction in the global community. He employs assessment instruments, both horizontal (knowledge, skills) and vertical (cognitive), to provide a strong platform for developmental coaching, and he consults with corporate clients on the choice of appropriate instruments for development of their global workforce.
Doug also partners with Iva Vurdelja in Requisite Development LLC's flagship coaching program, 'Thinking Through Change' which employs the DTF Framework to enable deeper thinking and transformational change, both personal and professional.
As a senior interculturalist with experience in 6 countries on 4 continents, Doug also works with business groups and individuals confronting cross-border cultural challenges, and consults with HR teams in the development of more inclusive multicultural environments. The development of intercultural competence is likewise the focus of Doug's public speaking, writing, and teaching.
In addition to his PhD, Doug has a certification in client-centered therapy and a master certification in cognitive assessment & coaching.